In 1878 the first National Astronomical Observatory was established in the Chapultepec Castle, for which the building was once again conditioned. Specialized equipment was installed, the main telescope was arranged in the High Knight, for which a dome was added to the tower; In addition, new rooms and two guard posts were built. In 1883 the observatory was transferred to the town of Tacubaya so that the Castle could become, again, Military College, in addition to summer residence of Porfirio Diaz.
Diaz intended the building to be a showcase for Mexico's artistic and technological progress, in part because it was frequented by foreign characters. He installed, for example, a large stained glass window on the east terrace of the upper floor of the Alcázar, which has been preserved to date; elevators, including one that climbed people from the base of the hill; and a bowling alley, a fashion game among the well-to-do, in whose room the first cinema exhibition was held in Mexico in 1896.
On the other hand, President Díaz decided to convert the forest surrounding the Castle into a park for citizenship. Roads and streams were laid, sculptures were installed, a botanical garden and kiosks, and an artificial lake was created.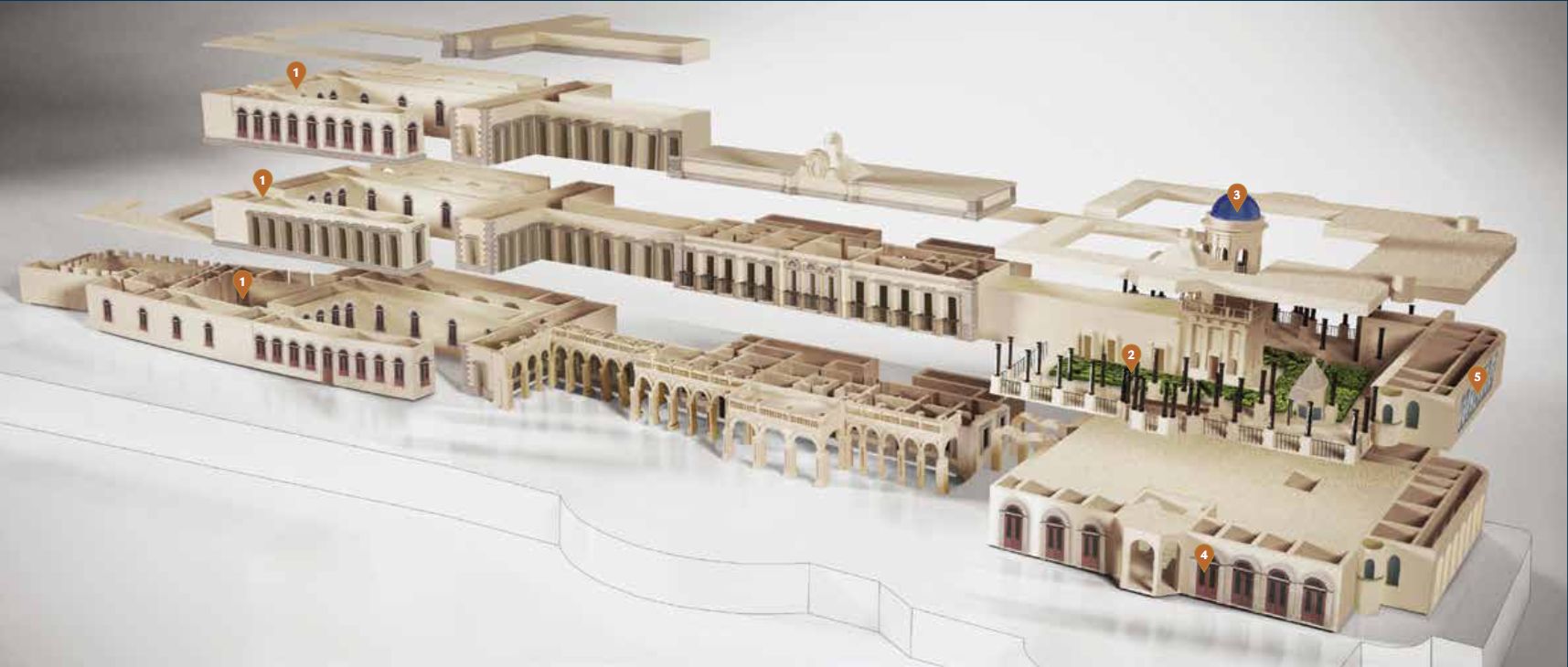 Rooms:
1. The west section of the building was built to house facilities of the Military College
2. The lodge begun in the Maximilian period was completed
3. The High Knight was endowed with a dome for astronomical observation
5. Leaded stained glass windows were installed